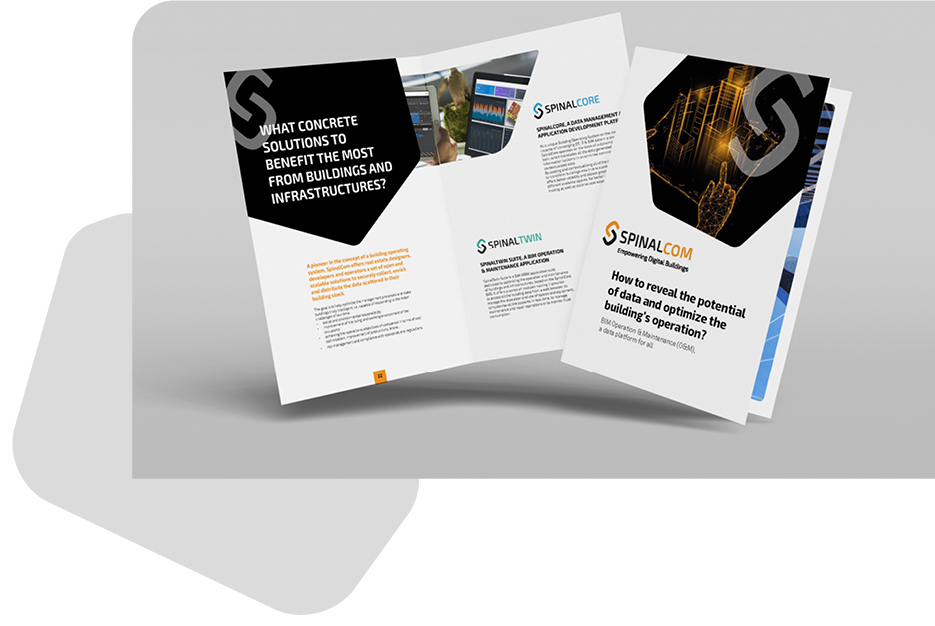 a white paper

to understand
how to optimize building maintenance
Graphic data, operating manuals, parking spaces, connected furniture, IT equipment, etc.: the building contains a huge amount of data. This data is everywhere in the building stock and represent a real gold mine for all building stakeholders, be they designers, developers or real estate operators … provided the data is collected, linked and used wisely. This enormous power, when properly harnessed, is the key to optimized building management and helps make the building smart.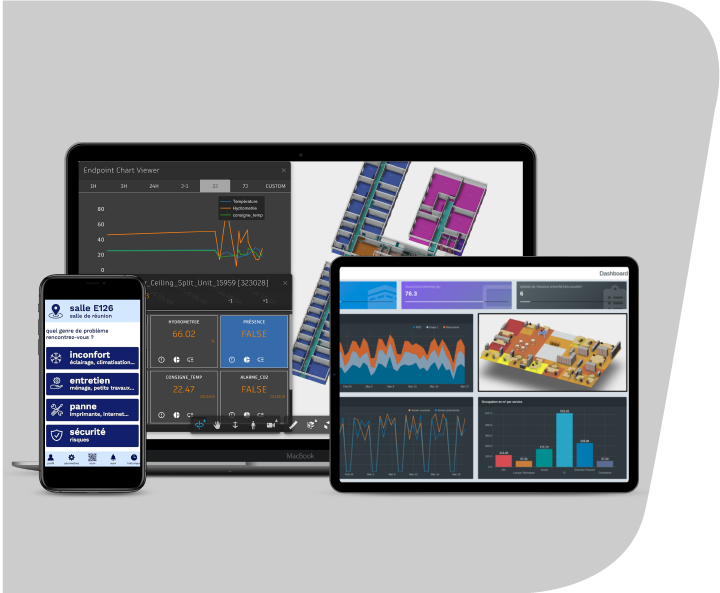 BIM O&M,

DIGITAL TWIN AND BOS

More than just a software, BIM O&M, like BIM for the design and construction phase, is the foundation for data and process collaboration. It is the key to bringing together all the players and information systems around the data of a building or an infrastructure. The digital twin thus produced, is much more than a simple IoT or Building Management System (BMS) platform allowing the collection and organization of data; it actually is the digital foundation of the building. By placing data at the center of the process, the BOS (Building Operating System) can operate as a data engine and orchestrator, comparable to a building operating system, to get the most out of it.

In our white paper, find out how our BOS can optimize the operation and maintenance of your building.

 
DOWNLOAD OUR WHITE PAPER
"How to optimize the operation and maintenance of the building?"
To download the white paper, please complete the contact form below.
SPINALCOM
Bâtiment 86, Avenue Gustave Coriolis, 91128 Palaiseau, France